This September 13th-15th, TPUSA Faith is excited to host our next Pastors' Summit in San Diego, CA. This three-day event is for pastors, ministry leaders, and faith leaders – featuring incredible speakers and subject matter experts from across the country.
The past several years have highlighted the need for pastors and their congregations to stand for truth and no longer let culture in America dictate the terms in which the Church can exist. We hold fast to the idea that liberty is God's idea, not mans.
As we approach 2024, we are excited to continue the growth of TPUSA Faith by equipping and empowering both pastors and their churches to stand for Biblical truth.
Join us as we continue to seek the peace and prosperity of the nation that the Lord has placed us in.
(The event is being held at the Intercontinental in San Diego – Check-in begins at 3PM – Event starts at 5:30PM)
***We are officially OUT OF FREE HOTEL ROOMS. If you need a room for your stay, you will need to reach out to the Intercontinental or a nearby hotel to book your own room***
Pastors Summit
Charlie Kirk
Charlie Kirk
Co-Founder of TPUSA Faith and CEO of Turning Point USA, Charlie has made it his life's work to contend for Liberty, Biblical truth, and The Kingdom.
Rob McCoy
Rob McCoy
Rob MCoy has a passion for leading the intersection of government & the Church. He is the Senior Pastor of Godspeak Calvary Chapel, former Mayor of Thousand Oaks & Co-Founder of TPUSA Faith.
John Bevere
John Bevere
Pastor John Bevere is an International speaker, best-selling author, traveler, husband, father, & follower of Christ. has authored numerous bestselling books, including "The Bait of Satan," & "Good or God?" He is dedicated to providing life-transforming messages regardless of their location, language, or financial position through Messenger International Ministry, which he & his wife founded.
John Amanchukwu
John Amanchukwu
John Amanchukwu is a rising voice exposing the racist ideologies of abortion & critical race theory. He is a TPUSA Faith Contributor & author of Eraced: Uncovering the Lies of Critical Race Theory And Abortion.
John Cooper
John Cooper
John Cooper is the lead artist of award-winning, chart-topping rock band, Skillet. He is the host of the "Cooper Stuff" podcast, has a beard care line with Hawk & Hatchett & author of Awake & Alive For Truth.
Jeff Myers
Jeff Myers
Dr. Jeff Myers is an educator, entrepreneur, & president of Summit Ministries. He has become one of America's most respected authorities on youth leadership development. He has a mission to prepare the next generation to reflect the character of Christ in the culture.
David Engelhardt
David Engelhardt
David Engelhardt is an attorney with a legal focus on individuals, businesses & non-profits on litigation & transactions. He is a lead pastor of Kings' Church in Manhattan, founding attorney of Engelhardt Law in New York, founder of Cohesive Design & currently serves on the Turning Point USA board of directors.
Landon Schott
Landon Schott
Landon Schott is an influential author and speaker, known for his innovative approach to ministry and his deep devotion to the Scriptures. He is the founder of Mercy Culture Church, based in Fort Worth, Texas, where he serves as the lead pastor. Through his inspiring teachings and spiritual leadership, Pastor Schott continues to impact countless […]
Eric Metaxas
Eric Metaxas
Eric Metaxas is an author & speaker with a passion for the American Church. He is the author of New York Times Bestseller Letter to the American Church, host of "Socrates in The City" & "The Eric Metaxas Radio Show."
Calvin Robinson
Calvin Robinson
Father Calvin Robinson is a priest who became well-known for his work advocating for Anglican traditions within the Church of England. He is one of the prominent members of the Anglo-Catholic movement, which seeks to maintain a distinctively Catholic heritage within Anglicanism. Besides his ecclesiastical roles, Fr. Robinson is also an educator, contributing to religious […]
Ché Ahn
Ché Ahn
Ché Ahn is a respected leader, author, and the founder of Harvest Rock Church in Pasadena, California. He is also the president and founder of Harvest International Ministry, a worldwide network of churches and ministries with a strong focus on global revival. Known for his passionate advocacy for spiritual revival and renewal, Pastor Ahn is […]
Sean Feucht
Sean Feucht
Sean Feucht has the passion to make God known to people all around the world through worship. He is a worship leader, speaker, author of "Bold", missionary, activist & founder of: Hold the Line & Let Us Worship.
Victor Marx
Victor Marx
Victor Marx is a survivor of physical & sexual abuse who has made it his mission to fight traffickers & pedophiles across the globe. He is a TPUSA Faith Contributor, veteran, Host of "The Victor Marx Show", High Risk Humanitarian, Trauma Expert, martial arts master & author.
Bill Federer
Bill Federer
Bill Federer has dedicated much of his work to researching America's noble heritage. He is a nationally known speaker, best-selling author, president of Amerisearch Inc, host of "American Minute" radio & "Faith in History" television series.
Paul Blair
Paul Blair
Paul Blair is a Former NFL player for the Chicago Bears. He is now a Senior Pastor of Liberty Church Edmond in Oklahoma, Board of Advisors of Covenant Journey Academy, & a cancer survivor. His passion is winning souls for Jesus Christ & teaching people about the importance of America's Christian heritage.
Lily Kate
Lily Kate
Lily Kate is a Christian content creator who has won national titles in speech & debate, has a passion for social issues affecting today's youth & the culture. She is a TPUSA Ambassador, founder of Live Freely Ministries & host of "The Lily Kate Show" podcast.
Joshua Broome
Joshua Broome
Joshue Broome is a former Porn Star turned preacher on a mission to help reach people who struggle with depression & suicide through his powerful testimony. He is a speaker & host of the "Counterfeit Culture" podcast
Frank Turek
Frank Turek
Frank Turek is a Christian Apologist with a passion for calling non-believers to the truth of the Gospel. He is a speaker, award-winning author, President of Cross Examined & host of a TV program called "I Don't Have Enough Faith to Be an Atheist."
Ronnie Floyd
Ronnie Floyd
Ronnie Floyd is a pastor, author, & former President/CEO of the Southern Baptist Convention Executive Committee. Throughout his tenure, he provided biblical, balanced, & forward-thinking leadership, navigating the challenges of the Covid-19 pandemic.
Jurgen Matthesius
Jurgen Matthesius
Pastor Jurgen Matthesius is the founder of Awaken Church, a thriving Christian community with multiple campuses across San Diego, California. Originally from Australia, he moved to the United States with his wife Leanne in 2005, where their passion for soul-winning, leadership development, and community transformation made a profound impact. An inspiring speaker, Matthesius' dynamic preaching […]
David Barton
David Barton
David Barton is a renowned historian, author, & speaker known for his expertise in American history & the founding principles of the United States. He is the founder of WallBuilders & has dedicated his career to researching & sharing the country's rich historical roots.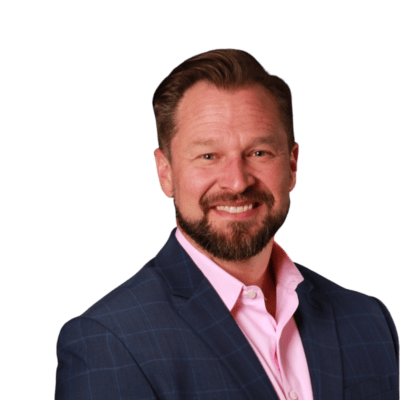 Josh Chumley
Josh Chumley
Josh Chumley is the Chief Advancement Officer of Choices Pregnancy Centers. Choices provides care and resources for women, men, and babies. Ultimately serving and loving the lives of the family and the lives of the pre-born.
Jay Koopman
Jay Koopman
Jay is an Associate Pastor of Harvest Rock & co-leads the Orange County campus. With a wealth of experience & a deep-rooted faith, Pastor Jay inspires others to embrace their calling & unleash their full potential in serving God & His people.
Titus Ellis-Smith
Titus Ellis-Smith
Titus Ellis-Smith is a content creator who uses his platform to talk about his Christian upbringing as a pastor's kid, forgiveness, anger, race issues & more. He is TPUSA Ambassador & a co-host for SMITHBROS podcast.
Brandon Tatum
Brandon Tatum
Brandon Tatum is an American conservative political commentator, author, former police officer,& former college football player. He is the Founder & CEO of 4 companies including The Officer Tatum, & co-founder of BLEXIT.
Bob McEwen
Bob McEwen
Bob McEwen served nine terms in both the Ohio & U.S. House of Representatives. Congressman McEwen was appointed by President Trump to the Department of Defense Science Board, the Permanent Task Force on Threat Reduction for the Department of Defense & as a Member of the US 1776 Commission. McEwen was an American delegate to […]
Lance Wallnau
Lance Wallnau
Dr. Lance Wallnau is the CEO of the Lance Learning Group, a strategic teaching and consulting company. He teachings help people to find clarity in their assignment, develop mastery in their field, step into convergence, & function within their passion
Seth Gruber
Seth Gruber
Seth Gruber is a human rights activist with a passion for life & family. He is the Founder of The White Rose Resistance & host of the "UnAborted" podcast.
Lucas Miles
Lucas Miles
Lucas Miles is a trusted voice in the American church who has consistently addressed some of the most challenging topics in theology, politics, and culture. He hosts The Epoch Times', Church & State with Lucas Miles, which was named the 2023 "Program of the Year" by the National Religious Broadcasters organization.
Pastor James Kaddis
Pastor James Kaddis
Pastor James Kaddis is the founding and Senior Pastor of Calvary Chapel Signal Hill in Signal Hill, CA. By the grace of God, Pastor James has been serving in pastoral ministry for nearly 30 years. Since 1996, Pastor James has also served as a police chaplain. He has an extensive background in theology, network engineering, computer forensics […]
Shane Idleman
Shane Idleman
Shane Idleman is a renowned pastor, author, and the founder of Westside Christian Fellowship in Leona Valley, California. His compelling sermons, which focus on revival, repentance, and renewal, resonate with both his local congregation and a broad online audience. Known for his candid approach to spiritual topics, Pastor Idleman has written numerous books and articles […]
James Lindsay
James Lindsay
An American-born author, mathematician, and political commentator, Dr. James Lindsay has written six books spanning a range of subjects including religion, the philosophy of science and postmodern theory. Dr. Lindsay is the Founder of New Discourses, an organization dedicated to shining the objective light in the subject darkness. 
Nicole Pearson
Nicole Pearson
Nicole Pearson is a Civil Rights Activist & Constitutional Law Attorney.She studied the Constitution & has great knowledge of the laws that support the basic principles of free speech & religion.
Mark Francey
Mark Francey
Mark is the Lead Pastor of Oceans Church in California. He specializes in Youth Development & has over 15 years of experience in working with Youth
Dr. Hutz Hertzberg
Dr. Hutz Hertzberg
Dr. Hutz is a former executive pastor & has served as president of Christian Heritage Academy & Christian Union. Dr. Hertzberg is currently the Chief Educational Officer of Turning Point Academy at Turning Point USA, which is an educational movement that exists to glorify God and preserve the founding principles of the United States through […]
Pierre Wilson
Pierre Wilson
Pierre Wilson is the Director of Programs & Partnerships of the BLEXIT Foundation. He likes to share his story from embracing a victimhood mentality to embracing this authority in Christ.
Gabe Poirot
Gabe Poirot
Gabe Poirot is known for surviving a coma while Jesus revealed Heaven to him. He now shares his testimony & is an author of Built Different: 90 Days to Becoming all God Wants You to Be
Bob Tyler
Bob Tyler
Robert Tyler is the founder of Advocates for Faith & Freedom, a nonprofit law firm focused on protecting constitutional liberties, particularly those related to faith. With over 25 years of experience, he specializes in business, real estate, & constitutional law. He is one of the nation's most influential lawyers
Victoria Robinson
Victoria Robinson
Victoria Robinson is a pro-life leader with the desire to help men & women heal from the traumatic experience of abortion. She is the author of "They Lied to Us" & "They Lied to Us Too."
Anthony Watson
Anthony Watson
Anthony, a former 2018 Winter Olympian was "canceled" when he became passionately outspoken about his conservative values — losing all of his Olympic sponsors as a result. He is now a TPUSA Contributor who encourages high school & college students through motivational speaking to stand for the truth regardless of the sacrifice.
Matthew Martinez
Matthew Martinez
Matthew is a fourth-generation Arizonan & proud constitutional conservative. In 2022, he was the State Field Director for Kari Lake's campaign, becoming the youngest field director nationwide. Currently, Matthew serves as a field strategist for Turning Point Action, where he is leading the Chase the Vote initiative as well as the development of TPAction Coalitions. […]
Sam Deuth
Sam Deuth
Pastor Samuel Deuth responded to the ministry call from a young age. He served & led as youth & young adult pastors, directed Bible College, & now continues to encourage & strengthen the Church through pastoring, preaching, & writing. He helps equip the Church through discipleship resources, church leadership coaching, & ministering with a prophetic […]
A big takeaway for me as a Pastor and an attorney has been the need to be bold, and not afraid to share Biblical truths. The Summit was a fresh shot of faith.

Jason
Pennsylvania
The Summit really showed me how powerful a unified home really is. Our kids need to see it and our church needs to know it. There is a blessing in it. I'm so glad I came.

Michelle
California
The resources and the speakers were so inspiring. But what I loved most was getting time to meet, and learn from other pastors around the country. Sometimes you feel isolated, and coming here gave me so much hope.

Sam
Washington
The Pastors Summit was great to see other people of faith who want to help make a change for our country through Jesus. It's needed and it's going to take a whole bunch more of us. I'm inspired to keep at it.

Phillip
New Orleans
The Summit was eye-opening for me to see other men galvanized around Biblical truths. I had no idea! I was super inspired to be more courageous and that I'm not alone. Can't wait for the next one.

Ryan
Texas
The Summit and Dave Ramsey reminded me that, "Leaders lead." I need to continue to lead my life, home, and church to the glory of God. Such an incredible reminder.

Gary
Florida
This is the first conference where I wanted to attend every session. I found my people. This was really awesome.

Brian
Illinois
Finally! They are talking like we are talking and standing up against the woke ideologies. I was so excited to find out about this through my friends at Blexit. Can't wait for the next one.

Gloria
Texas
THANK YOU TO OUR SPONSORS
EVENT SCHEDULE
We will announce the event schedule shortly, in the meantime please sign up for the event to keep up to date with the latest announcements.